There are some women who have it and some women who won't ever get it, unless they learn from the women who know.
Men can be tricky creatures when you don't understand what motivates them to adore you. Luckily, I have spent the last 3 years interviewing women, men and couples who all agree that the woman's happiness should be the priority in the relationship.
Yes, there are couples who both want to focus on empowering HER so that she can fulfill her greatest dreams.
Wait. How does this happen?
It happens when a man is so enamored by a woman that he will do anything to please her.
How do you come across a man like this?
All men have the potential to treat a woman in this way but only a certain type of attitude can cause a man to do it.
A woman must place herself first in ALL ways if she wants a man to do it.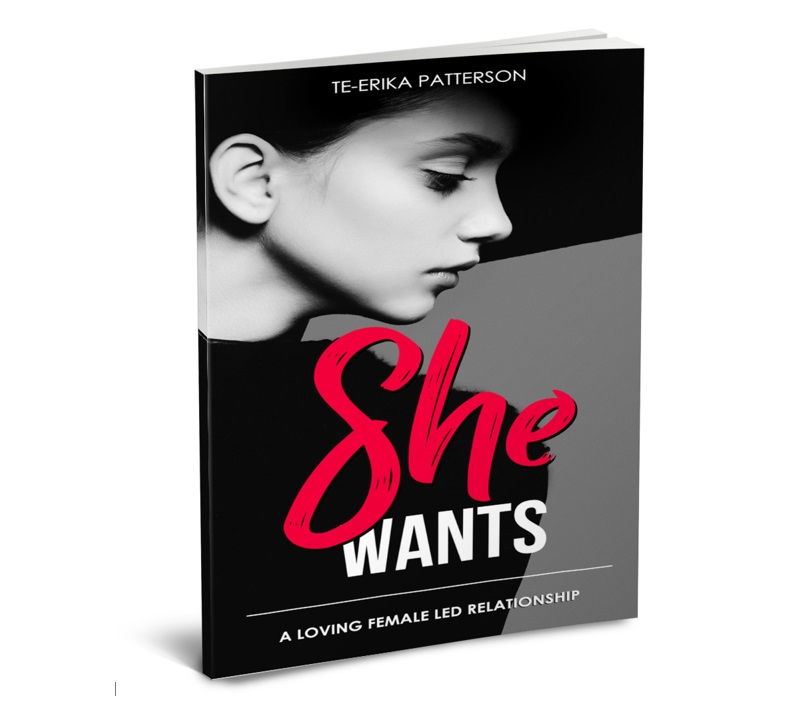 There is no other trick to it, honestly. I have spent 3 years teaching this principle to women and I have finally taken the time to create a GUIDEBOOK for women who want to be leaders in their relationships. My latest book is called She Wants A Loving Female Led Relationship.
This type of relationship is called A Loving Female Led Relationship. In a Loving Female Led Relationship she leads the progress of the relationship. She gets what she wants and he is happy to give it to her.
Why?
I explain the motivations behind why men crave this type of relationship, what women can do to secure this type of relationship and how to make a Gentleman who wants to offer this type of relationship feel like the happiest man in the world.
This is real. This is true.
Learn more about how you can have what you have been dreaming of THIS YEAR. Buy the book She Wants and join the Women's Leadership Coaching Program to join a group as you all benefit from my support for ONE MONTH while you study this amazing book.
This is not a joke. This can be your reality just as soon as you decide to do something about it.
If you appreciate this article show your appreciation with a donation.