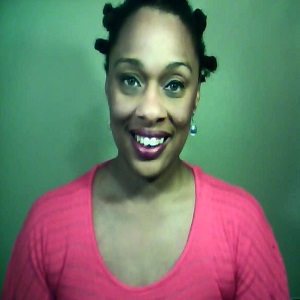 My Savvy Sisters is a mental health and wellness blog offering practical advice to guide women through life's trickiest circumstances. 
Hello! I am Te-Erika Patterson. I am 37 years old and I am from Miami, Florida. I am currently living in Los Angeles, California as I film The Rebuild Your Life Project- Los Angeles, a women's empowerment outreach that teaches how to navigate relocating to a new city and starting over in life. As a journalist I have contributed thought provoking articles to The Atlantic, The Huffington Post, Mom.Me, Forbes.Com, Entrepreneur.Com, The Miami Herald, Elite Daily, Your Tango and many more publications.
I am an extremely resourceful woman who has dedicated my time to healing and guiding women with my unique wisdom and ability to maneuver well during a crisis.
I created my first blog in 2003 and in it I shared my personal journey after graduating from college as a single mom with two sons. I became really good at solving problems and managing crisis situations because I found myself fighting through so many of them and I always pulled through.
On February 13, 2011, I began My Savvy Sisters by posting every trick, resource and transformational philosophy I had created and discovered over the years as I struggled as a single mom and fumbled trying to build my career as a journalist and writer. I invited other women to share their success stories as I  share my unique insights and survival strategies both mental and physical with women who desire to become more SAVVY in life.
Years after graduating from The University of Florida (Go Gators!) with a BS in Journalism, I was finally able to fuse my skills as a writer, blogger and journalist with the wisdom I gained from studying Marriage/Family Counseling as a graduate student.  The blog you are reading has helped thousands of women to celebrate their lives and transition from poor mental health to attitudes that promote progress. My women's empowerment outreach, The Rebuild Your Life Project, has been a life changing inspiration to women.
Women from around the world write to me thanking me for the time I have put into cultivating the unique philosophies I present and the other valuable resources I offer like emotional crisis counseling sessions and grants for women. I have also benefited from being able to interview some of the most amazing female entrepreneurs who are willing to share their secrets to success.
My Savvy Sisters supports women by teaching:
Personal crisis management
How to stop being a victim
How to heal emotional wounds
How to let go of misery
How to laugh at life
How to become an entrepreneur
How to trust yourself
How to survive life transitions
How to relate to the people in your life
How to handle daily emotional issues
How to accept yourself completely
How to celebrate your unique life choices even when no one else does
As a bonus I also offer financial assistance for women in need and original words of inspiration from a perspective you won't find anywhere else.
My life perspective is still evolving. I haven't arrived anywhere different than you may be mentally; I still struggle with social anxiety and I have a lot to learn about cultivating healthy relationships. I promise to continue to work through my issues and allow you to follow along if you promise not to laugh.
Grow with me as I present all the ways I managed to keep my sanity and dodge being devastated by life's inconsistencies. Browse through more than 1000 original articles and videos created to inspire and sustain you. Become one of My Savvy Sisters by sharing your life story and survival skill set with the rest of the Sisterhood. We would love to celebrate you!
Please take the time to peruse my Youtube channel with more than 800 inspirational and intriguing videos.
This blog is a labor of love for you. Every grant awarded is given from my savings from my tips and wages as a waitress.  One day I hope that this blog will become my primary business, but for now your donations keep me caffeinated and happy so that I can keep writing!
Feel free to BUY ME A CUP OF COFFEE if you are inspired by the content you find here.
If you ever need to reach me, I will make myself available. I am your support.
All My Best Wishes!
Te-Erika
9 Things You Might (Not) Want To Know About Te-Erika
1. As a child my favorite make believe games:  Pretending I was a waitress, a teacher, a television anchor and an award presenter.
2. I was born July 2, 1979,  the day the funk died.
3. I used to perform tarot readings by email.
4.  My favorite movie is The Man From Earth.
5. My favorite color is the color of my skin.
6. When I make a wish, it always comes true.
7.  Jaleel White was my childhood celebrity crush.
8. I believe I have a mild form of autism called Aspergers Syndrome.
9. There is a picture of me in a bikini somewhere on this blog.
Reach Out To Me:
On Twitter: My Personal Twitter
On Google Plus: CIRCLE ME HERE
On Facebook: My Personal Fan Page is HERE