Mind your manners
Cross your legs
Speak softly
Wear skirts with heels
Become an excellent cook
Find joy in cleaning
Become a nurse
Or a teacher
Nurse your babies
Look the other way when he strays
And you'll master
Being…a lady
~Te-Erika
But…WHEN YOU'RE A BAD GIRL…these rules don't make any sense. In fact, those who follow these rules seem crazy. Exactly what happens to the women who don't follow the rules? Hmm…Let's take a look shall we.
Angelina Jolie

Angelina Jolie gets enough flack from women who say she's a home wrecker because her free spirited essence grabbed Brad Pitt's attention and affection, which ultimately helped to create the life she always desired. And those same women who leave heated comments on websites and roll their eyes as her image flashes across the screen secretly desire to BE her and be WITH her. They want that same energy.
Madonna

The Material Girl led the way for a revolution for women everywhere even though she had no role model to emulate. She endured criticism and hatred for her uninhibited nature but she stood firm, never apologizing for being who she was. Today, up and coming artists seek to channel her spirit to capture a sliver of her individuality.
Tallulah Bankhead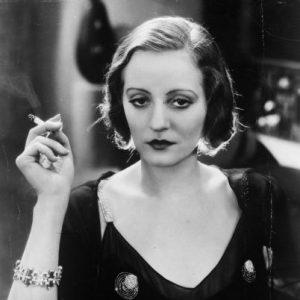 One of the silent film eras greatest treasures, Tallulah Bankhead is most often known for her rambunctious personality and her ability to evoke emotion through her subtle gestures. Ms. Bankhead is also celebrated for being a woman who listens to her intuition, which led her overseas to England where she became one of the most successful stage actresses of her time. Hospitalized for a life threatening venereal disease, Ms. Bankhead would defy the social norms of the time by sleeping with any man that she wanted to and not being ashamed to talk about it.
Michelle Obama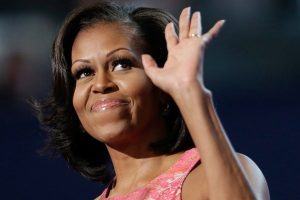 Shhh.. Be quiet. Let your man lead. Child please! Michelle Obama wouldn't hear it. She actually led her husband to the White House and rose to the most honored position as First Lady after leading several companies to success. When a heckler decided to try to trump Ms. Obama during a fundraiser, our First Lady approached the woman directly, asked her to be quiet or she (Michelle) would leave the event. Classic!
Maya Angelou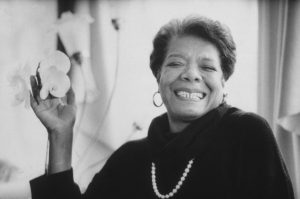 What a wise and humble woman. What an example of grace and strength. Well, many don't know that Ms. Angelou has been married so many times that she won't even reveal the number because she says she doesn't want to take away the honor of your ideals of marriage. She was also a prostitute and a pimp in her younger years, leading women to trade their booty for dollars. What makes Angelou's life so amazing is the fact that she lived life to the fullest, chased her dreams, shared her talents and walked alongside the greatest leaders without a hand up or an advanced education. She tells her story so eloquently and no one alive would dare to criticize this self made giant of the literary world. That in itself, is inspires so many.
If you appreciate this article show your appreciation with a donation.