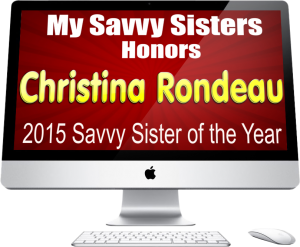 MySavvySisters.Com honors Christina Rondeau as Savvy Sister of The Year for 2015.  The women honored on our platform ranged from New York Times best selling authors to women's advocates and entrepreneurs.
All of these women have achieved their own versions of success and happily shared their success secrets with our readers. Christina was chosen from among all of the female entrepreneurs featured on My Savvy Sisters throughout 2014 because she best represents the spirit of My Savvy Sisters.
Christina Rondeau created  a fitness club called RKBLive in Rhode Island. Her fitness club offers a trademarked program called Christina Rondeau Kickboxing, a boot camp and cross-training program called RI Fitness and she is all set to publish the first in a series of books she has written.Her winning attitude about life and creative resolve to expand her business and build her empire emodies the spirit of My Savvy Sisters, women who have learned how to turn straw into gold.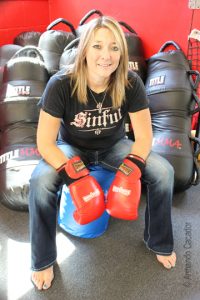 We salute you Christina Rondeau for creating an awesome life for yourself and teaching women that it is possible to become who they always wanted to be. Check out her original Savvy Sister profile HERE!
If you appreciate this article show your appreciation with a donation.