Free Images
You don't want to get caught by the DMCA for stealings someone's pictures for your posts. If you are not a photographer you can find free photos online. I recommend using Dreamstime. They have a nice variety of free photos that you can choose from. After you select 50 photos they will ask you to start paying but I have worked around that by simply creating a new profile with a different email address.
Free WordPress Themes
In the blog world, it's all about your LOOK. You should change the way your blog looks every few years to keep it fresh and current with trends and new widgets and accessories. I won't bother to mention Blogger themes because as of right now, the only people who use Blogger to host their blogs are beginners. So check out this link for free WordPress themes and upgrade your style.
Twitterfeed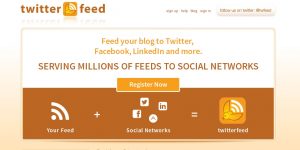 Twitterfeed is very useful because if you are a prolific blogger it takes a lot of the work out of updating your social media platforms. Twitterfeed will not only connect your blog with Twitter, sending a tweet out to your followers every time you update, but it will also send a link to your blog posts to your Facebook fan page as well. Save time and allow Twitterfeed to do the work for you.
Feedly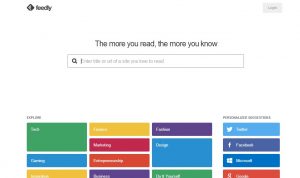 Feedly is a feed reader that is extremely useful for bloggers who write about trends and news. The service is free and you can sign up to follow any of the popular online publications that are of interest to your niche. You can also submit your own blog to Feedly and when people search for your topic they will find your blog among the results. Increase your readers, stay informed. This site is a WIN for bloggers.
Boost Blog Traffic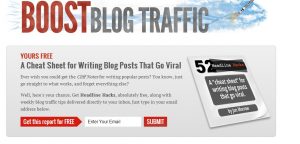 Boost Blog Traffic is a website dedicated to helping you, you guessed it, boost your blog traffic. Written by Jon Morrow, one of the pioneers in blogging who makes an extremely solid living from his blogs has been around for ages (in blog years) teaching how he manages to launch his blogs with the kind of traffic we hope to achieve after 10 years of blogging.
This is the most important resource on this list because after your blog is cute and optimized for success, you'll need to implement his techniques, especially his Headline Hacks to watch your blog soar. I used one of his Headline Hacks and received the most traffic EVER after just one post. It works!
If you appreciate this article show your appreciation with a donation.