We are all grown women here and as such, if we're still single, we shouldn't allow this commercialized holiday to change our perception of who we are. But hey, sometimes it happens. And it's honestly OK if it does. I have a recipe that will get your mind back to Queendom, if you commit to following every single step.
Step 1
Go out and buy yourself a bottle of wine. Don't skimp on the price. It's your night, you deserve it.
Step 2
Head on over to the mall and choose a beautiful nightie. You can buy a simple slip or get fancy with some feathers or lace. It's up to you. You are the Queen tonight.
Step 3
Grab your iPod or turn on your favorite Pandora station that plays music that make you think of love and all the positive encounters that you've had. Sing out loud in the mirror or hum to yourself as you follow the rest of the steps.
Step 4
Prepare your favorite meal. You're not going out tonight to sit alone at a bar trying to act as though you're OK being alone. You don't have to pretend. Prepare a meal that makes your love button quiver when you even THINK about it. Which one is that? Ooh. That's an excellent choice.
Step 5
Enjoy your meal. Think about all the ways you have triumphed in this lifetime.Think back on all the people who have loved you and the ways you have shown love to others. Celebrate yourself with each bite. Remind yourself that you are indeed, loved and appreciated.
Step 6
Slip out of your clothes. Go and take a nice hot shower, followed by a quick stream of cold water to make you more alert. Your body will tingle because of it and you'll thank me later. Continue on to moisturize your body, paying special attention to each curve, bump and dip. Get dressed in your new nightie to celebrate your beauty. Your body is your most precious gift, say hello to it and tell it 'I Love You.'
Step 7
Drink a glass of wine. Savor the taste. Meditate on the one who got away, shed a tear if you must, but release that old flame and smile, remembering the good times you had. Repeat.
Step 8
Grab your phone, turn it on and head on over to the bathroom mirror. I know, I know, bathroom pics are soooo unlady-like but it's okay, you don't have to be a lady tonight. Take a few shots of yourself in poses that you never thought you'd take. You ARE sexy. Just like that. Stick it out. Smirk at the camera. Yes, you deserve your own show.
Step 9
It's time to climb in bed. What's your porn of choice? Is it video? try Porn Hub. Is it erotic literature? Visit Literotica. Whatever you choose, lay back and enjoy. Within 10 minutes you'll be bubbling over with happiness.
Step 10
Masturbate to your heart's content. There's no one around. You don't have to hold back. Don't stop at one orgasm, go for 3. Imagine your first love, or your last one, either way by the time you finish offering yourself a triple dose of self love, you'll find yourself waking up the sunlight peeking through the blinds and you'll be wearing a HAPPY face.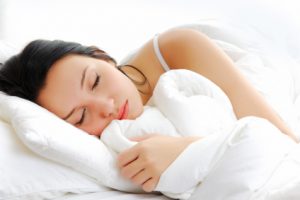 Enjoy! Cheers for the Single Girls Guide!
If you appreciate this article show your appreciation with a donation.