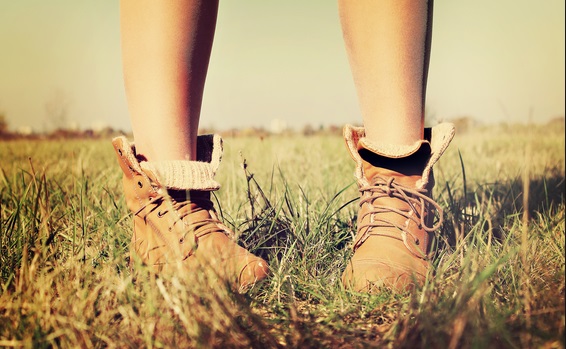 It seems like life got out of hand for a minute there, didn't it?
For whatever the reason you found yourself faced with the decision to have an abortion, you did it. It's over now. You can't go back and change it and you can't beat yourself up about it unless you truly like feeling sad about life.
If you made the decision to have an abortion of your own free will you should not be feeling guilty about it right now. You are your own person and you made the decision to do something and there is no reason to feel badly about a decision that you made on your own.
In life we create situations or face them and we react to them accordingly. This was a reaction and this was your choice so it's time to be grown up about it and plan out your next steps.
Step 1
Take a Break From Sex – I know the doctor said to wait a few weeks before you have sex but I am instructing you to wait even longer. A large percentage of women who have abortions wind up having another abortion.
The reason I am asking you not to have sex for a pre determined time is so that you can think about what you did or didn't do that caused you to have to have this procedure, which was not a minor procedure. If this is your first abortion, I want it to be your last.  Be honest with yourself. Do you like sex without condoms? Do you hate to say No to a man who asks you to have sex without condoms?
You know what happened and you know what your habit is and if this has happened once it is likely to happen again so acknowledge what the issue is and accept it. Don't even try to look at this as a surprise and a one-time deal. It will happen again if you do not follow the rest of my steps.
Step 2
Secure your body. Get a new form of birth control. Don't tell me that you won't slip up using condoms or the pill. I don't want to hear it. Get a more long term form of birth control like the Depo Shot or an IUD. It is not time to ignore the possibility that this can happen again, it is time to prevent it.
If you are a woman who knows for a fact that you do not want children right now you need to be on a more consistent and long term form of birth control whether you have a steady partner or not.
This is your priority BEFORE you can have sex again.
Step 3
Raise your standards. It is now time to put the past behind you now that you are potentially protected against immediate pregnancies and you have abstained from sex to evaluate what your sexual cravings are. Now it is time for you to raise your standards when it comes to men.
Do you want to know how I know you need to raise your standards? Well, if you were with someone you thought was ideal and wanted to build a future with, you would not have had an abortion. Am I right?
You can raise your standards. You can have more than what you have had in the past. The only way you can have something different is to BE WILLING TO LOSE. When I say that I mean this– Most women are so afraid that they will end up alone that they will take whoever crosses their path. Not only do they accept any kind of man that saunters through, they do so much trying to keep them.
You have to be willing to be alone for the rest of your life if you want to raise your standards. Once you are able to accept that you will have nothing rather than have someone who is not beneficial to you, you will have a better quality of life because you will begin to look for your self worth in other areas outside of the arms of a man.
Men can be awesome. There may be a great love out there for you. I don't know for sure but I do know that every outcome is equally likely. Your life is also equally likely to be awesome without having one man in it.
When you raise your standard, learn how to masturbate on those lonely nights, watch porn or cry to a friend but do not become emotionally attached to a penis because you are lonely. A penis does not have emotions. Save your emotions for someone who you can see a future with who also has emotions for you. You can wait. You won't miss out on anything.
Step 4
Upgrade Your Body. In the meantime get yourself into shape. Start by walking every day for half an hour. Then move on to adding a physical activity like swimming or jumping rope. Invest in yourself and buy a Jillian Michael's workout at home DVD and follow her short routines. Decide how you want your body to look and research how to make it look that way. Get a bubble butt. Tone your legs. Get a 6 pack. Shrink that belly fat.
Work on sculpting your body. Let that become your new obsession outside of your professional endeavors.
Everything that happens leads to your greatest future. Even this.
Take a break.
Secure your body.
Raise your standards.
Upgrade your body.
Move on with your life. Today is a new day. Make it a great one!
If you appreciate this article show your appreciation with a donation.